What our customers are saying
Real customers giving their honest opinions.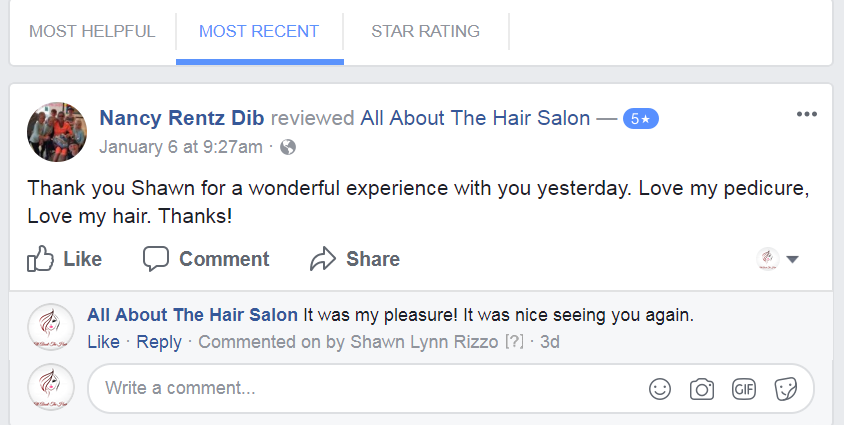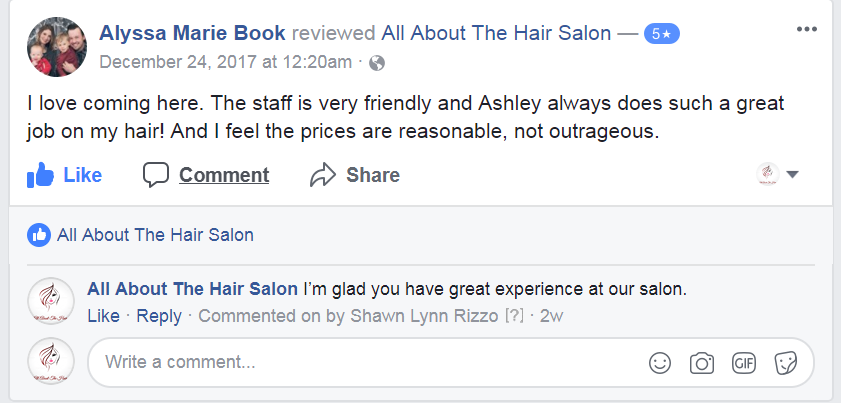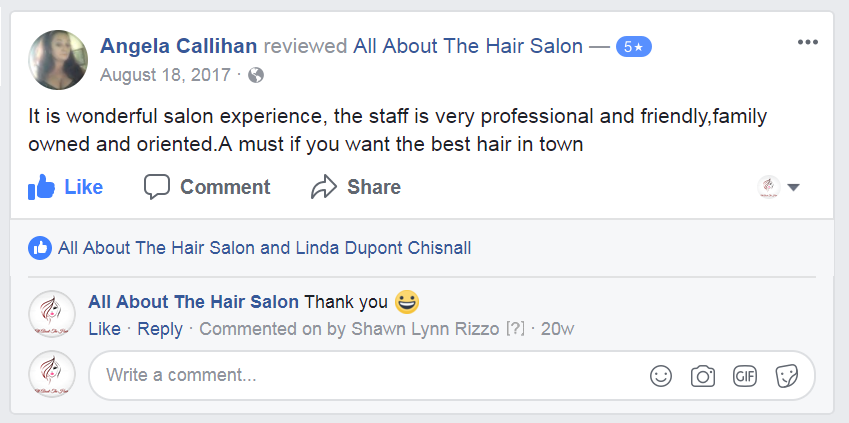 All About The Hair is a full-service hair salon offering a variety of services including haircuts and styles, color and extension as well as manicures, pedicures, and waxing. With a full team of highly trained up-to-date stylists using the state of the art equipment and professional hair care products that are available for purchase to keep your hair looking great for your next appointment.
We guarantee you will leave our shop looking and feeling better than when you walked in!
Call us today and to make your appointment (586) 859-7054 or Book Online.
Welcome to All About The Hair