Our hair color main line is SoColor, Redken Demi Color last up to 4 weeks, Pravana Vivids (fashion color) example purple, pink, teal, blue, green and much more.
We use a variety of products so every client can use the professional product that they prefer that will keep their hair healthy, which is our biggest concern. We also sell a variety of hair care products for everyone! Call for (586) 859-7054 for further details and make an appointment.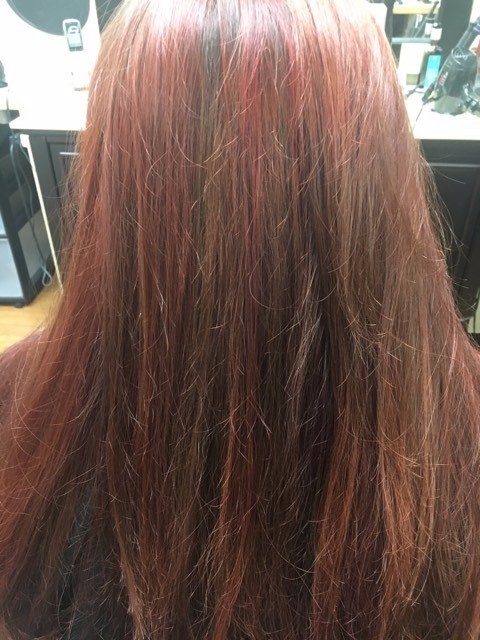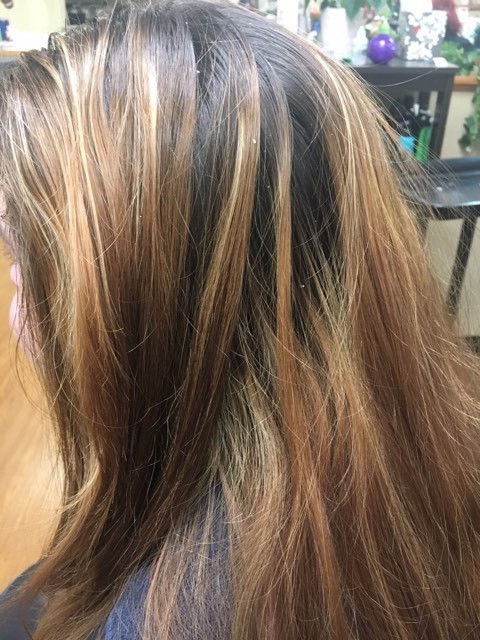 MATRIX
So color by Matrix offers an array of professional hair color options. Whether you crave a subtle color boost or a complete transformation, only your Matrix Colorist can create a custom shade especially for you. We offer a full spectrum of shades in every color category to appeal to your tastes - from the color-shy to the fashion-forward.
Matrix color technology ensures consistent results so you can expect salon-perfect color and condition, every time. If you see anything you like, please schedule a hair color consultation.

Color Camo Men's Blend your grey in as little as 5 Minutes or Camouflage in 10 minutes.
Shades Demi-permanent hair color can enrich natural, refreshes faded hair color or tone highlighted hair. Demi-permanent hair color will not lighten hair. It adds exceptional color, shine and condition to natural or color-treated hair without altering the natural pigment.
Lightening (also called bleaching or decolorizing) is the process of lightening the hair. It can be used to create just a few highlights, lighten selected sections of the hair, or be applied to the whole head. Whether you want to illuminate just a few strands or go from brunette to blonde, lightening requires expertise and the right products, such as Redken's collection of superior conditioning lighteners.
Highlights
Starting @
Partial Highlights
$40
Highlights Short
$69
Highlights Medium
$80
Highlights Long
$91
COLOR
Starting @
Retouch 1 inch or less
$49
Short 6 inches or less
$58
Medium 7 inches to 9 inches
$68
Long 9 inches to 12 inches
$80
(Extra Long is an up charge)
SEMI PERMANENT
Starting @
Shades
$55
Camo Color (For Men)
$40
OMBRE
Starting @
Short
$100
Medium
$127
Long
$152
Peek-A-Boo
$75
BALAYAGE
Starting @
Balayage Partial
$60
Short
$100
Medium
$127
Long
$152